'Spring into Summer' Concert
'Spring into Summer' Concert




with


Leslie Drayton & Friends

Sunday, June 10, 2018
5:00 p.m.
Tickets – $20.00
Ovations Night Club
2536 Times Blvd.
(in Rice Village)
Houston, TX 77005
Live Music Movement Foundation presents 'Spring into Summer' Concert with Leslie Drayton & Friends. The concert will feature several new compositions that are impressions of the composer's reaction to the events leading up to and after Hurricane Harvey. The group will feature woodwindist Darryl Richards; drummer Marcus Alexander; pianist Sam Reid, jazz studies major at the University of Southern California; bassist Weldon Scott, jazz studies major at Texas Southern University; and a few surprise guests.
Live Music Movement Foundation is a 501(c)3 organization with the mission to promote, present and preserve jazz, blues and soul music. This concert is the third in a series of presentations at Ovations Night Club in Rice Village. The venue is intimate and enjoyable with an old-school ambience and reminicient of New York City jazz clubs.
Tickets available at BrownPaperTickets.com. For more information contact Kathy Drayton at 818-259-0493.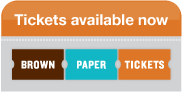 ---